Connect on Daily Basis with your audience
Promote Your Brand
Anywhere, Anytime
Besides its beautiful post banners. UpBrand is an incredibly rich core framework for you to showcase your Brand socially.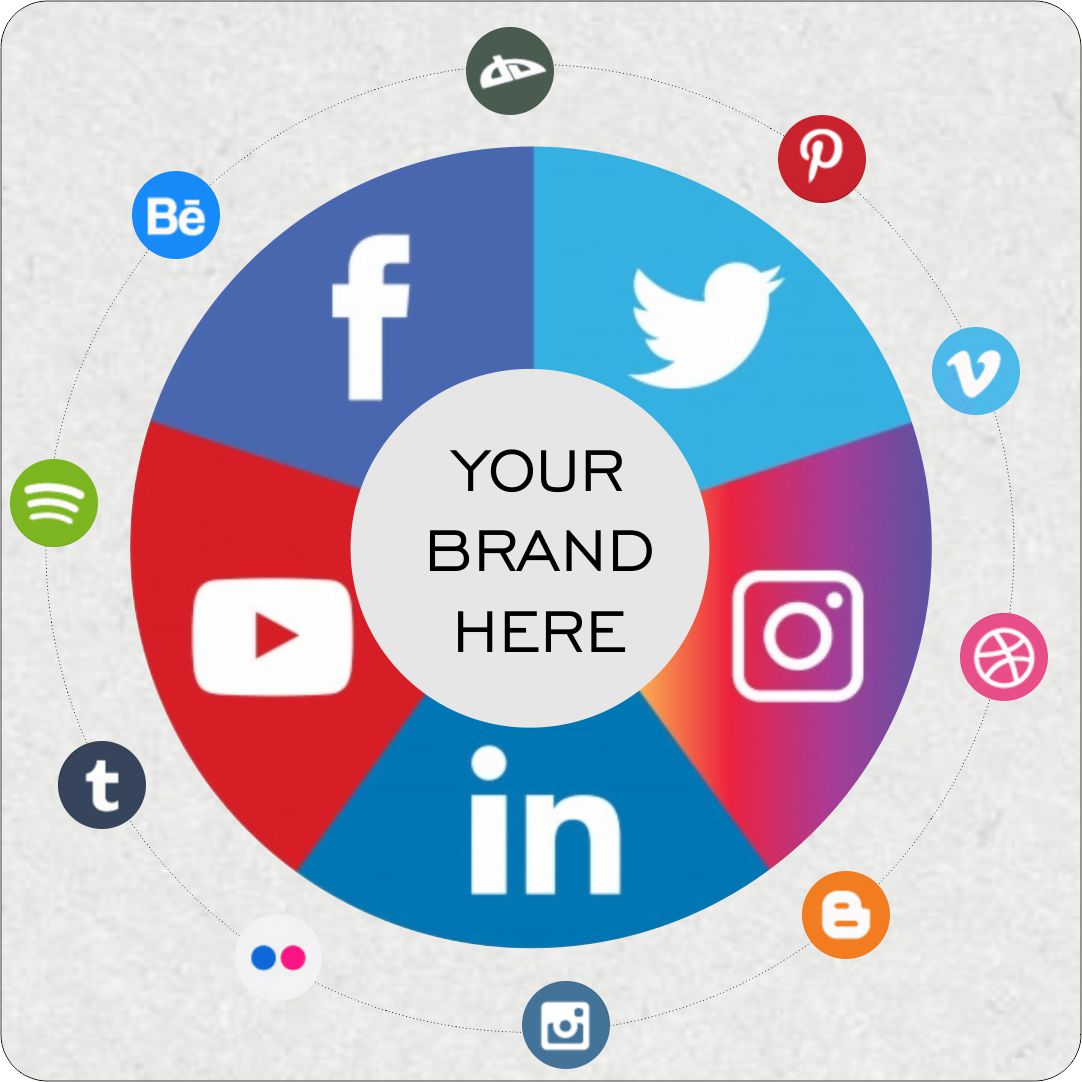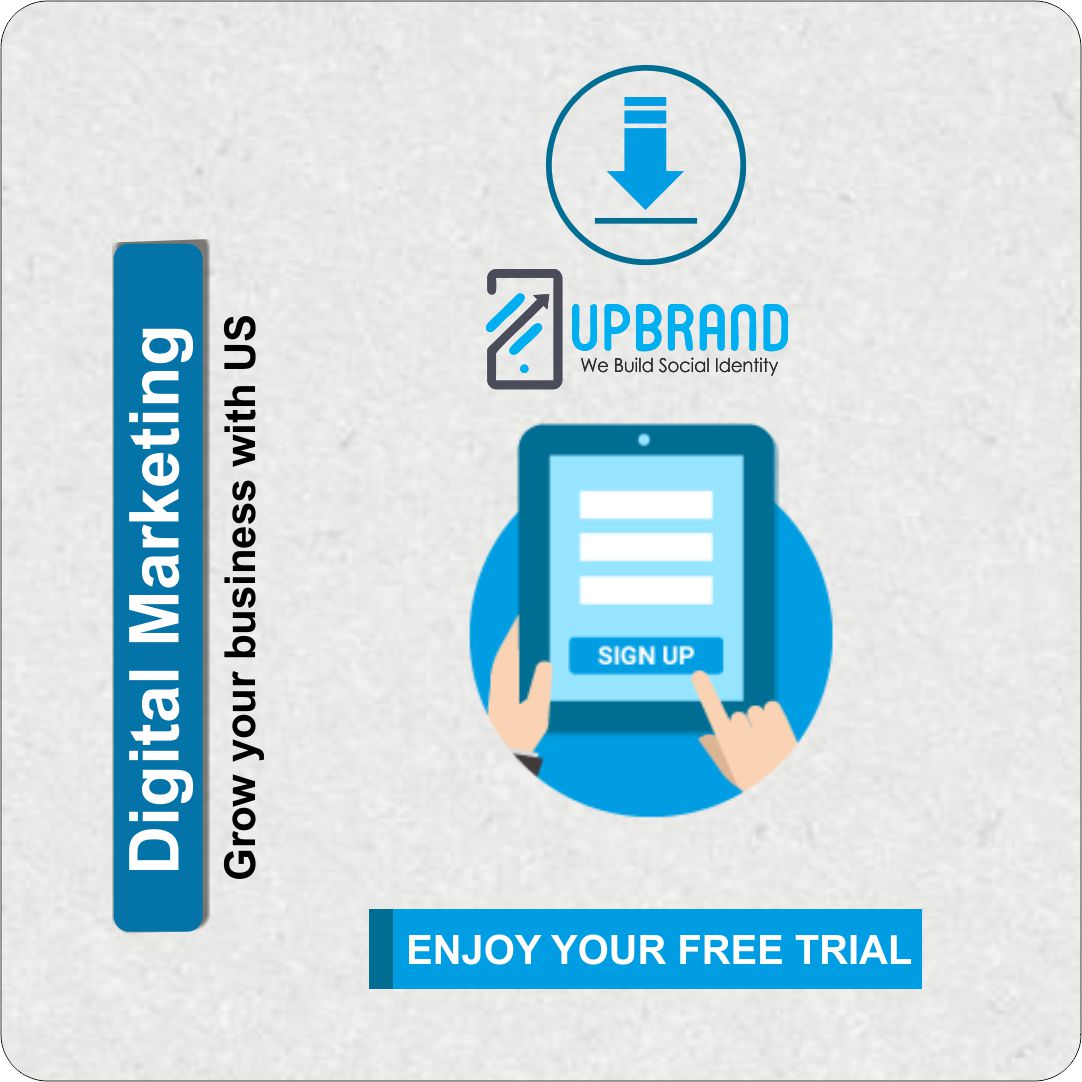 Create Social Media Posts


In 3 Steps, 15 Seconds

Visually plan your social posts, Download them, reach more people.

Download : The application is available on Google play store and Apple app store

Sign Up : Add your personal and business details to get registered, You can add multiple business and logo as well.

Enjoy your 7 days free trial with various options for posts from different categories.
Choose Business Categories


Select Post and Download

Grab your customers attention from WhatsApp Status, Instagram, Facebook

Once registered you can download with various options for posts from different categories.From vast options of post you can select any one or multiple post and download it with your business Layout.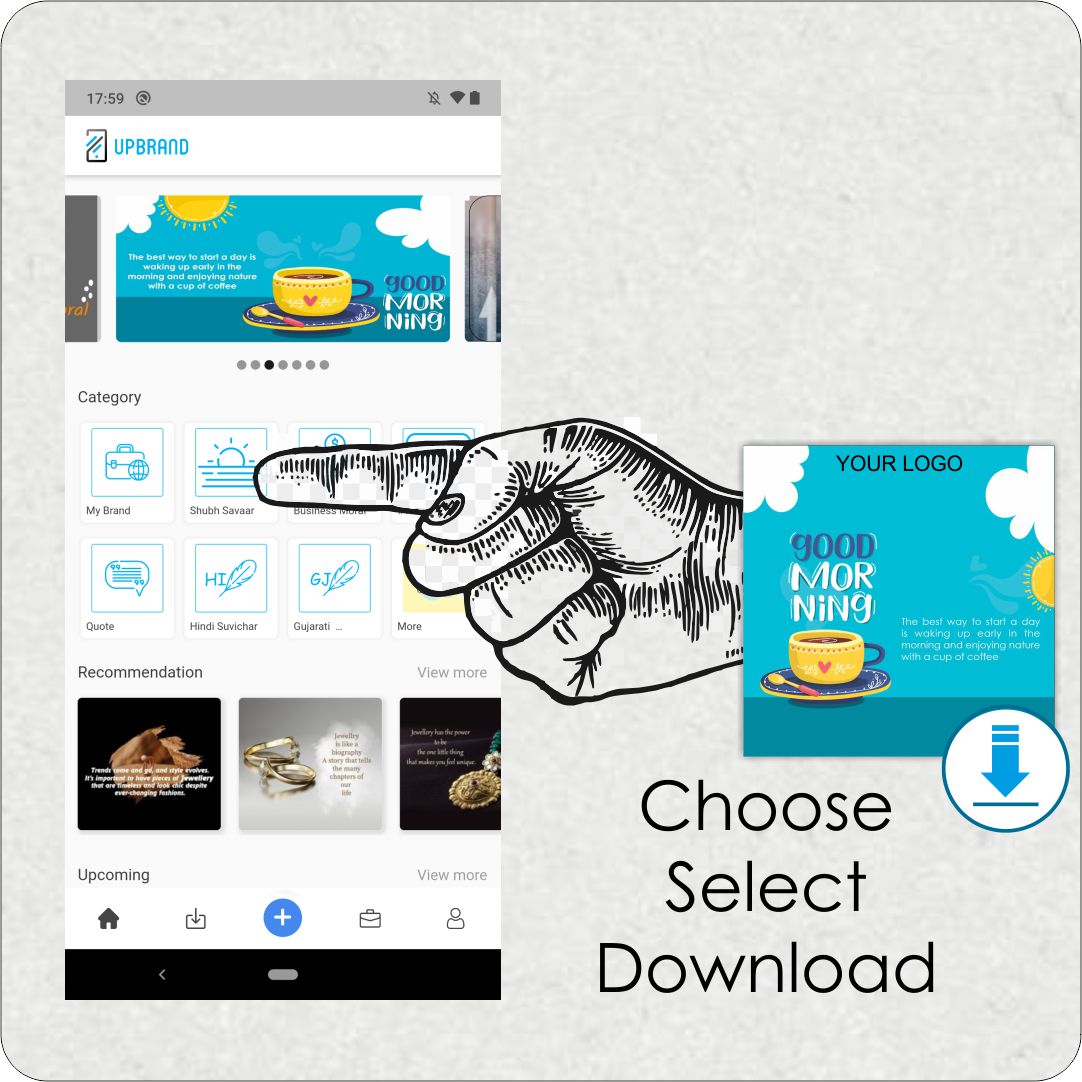 Share IT!


You're all Done

Get branding images for your business which helps you to stay connected with your clients throughout a year. You can download daily one images if you are a new user or Unlimited images once you register with a yearly plan from the app and share it on social media platforms like facebook, twitter, instagram, linkedin, whatsapp etc.
UpBrand


Helping Your Brands

For a marketer, there's nothing worse than struggling with a creative block. When you're pressed to create on a deadline, but you just can't think of something original for a post or campaign, it's easy to fall into despair.

In fact, that's probably why you're here. It's okay, though. We all need some inspiration now and then to help us shake off the rust and get back to creating awesome stuff.

If that sounds like something you need, scope out this enormous list of social media posts. There's inspiration here to cover every social network, too. No matter where your audience is most active, you're sure to find something you haven't shown them before.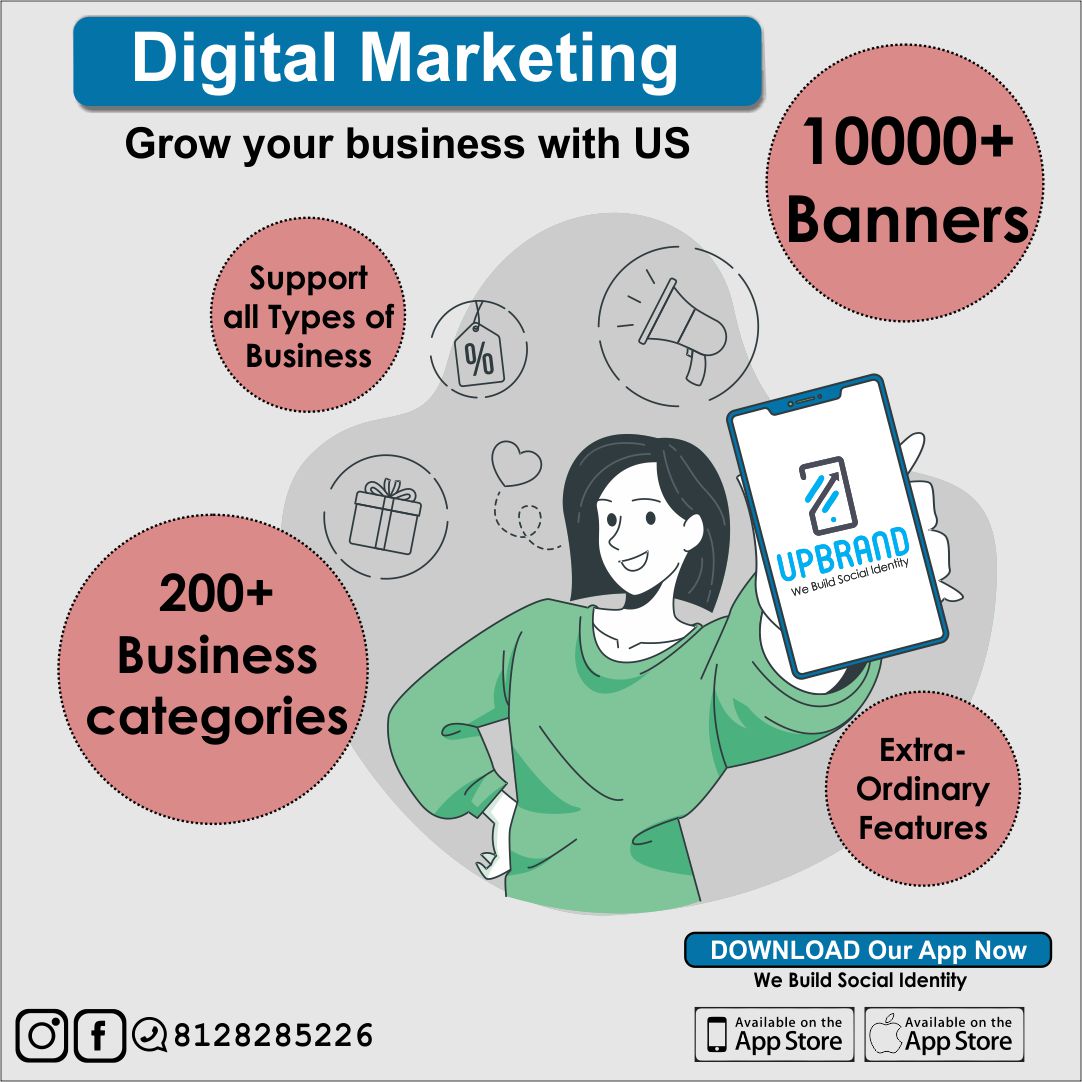 Powerful Features
Stop wasting time and money designing We have almost every design tool you may need for your company's regular promotions!
Creative posters in social media platforms represent your brand, with the help of UpBrand app you can create Posts for Days & Festivals, Promotions & design a campaign, all you have to do is just select the design as your taste from our stock inventory.
Creative Design
Experts in different fields create designs for your brand and for other posts.Custom Designs helps you design anywhere through app and you can have high quality designs for your company in seconds
For You For Your Business
Design especially created for your business, we do research on your business before creating a customised post. Content in design are beautiful and high quality that is aligned with your business
For All Social Media Post
Design that are created are done keeping social platforms in mind
Fraction of the cost
Yearly charges are 5000/-, but if you give a close look it's hardly 10rs per post, Post that is designed for your Business Growth.
Easy to Download
Just in a click you can download posts of your likes and share it ahead with you
Easy to Share
After your Download, Sharing can be done on any Social Media Platform such as Facebook, Watsapp, Instagram etc. Sharing with a Hashtags gives more footfall in Business
Daily Ready to go Post
Some Post are designed in such way that it can be used as your daily message to share with your customers or friends
Save Past Download
For future use, you can see all your downloads at one place
Search with Tags
Tags help to reach a proper search engine.In search Bar you have to type a word for the post you are looking for.Tags also make it easier to discover posts around those specific topics.
Trusted by 13,000+
Business Leaders all Around the Globe